Motorcycle Country Outride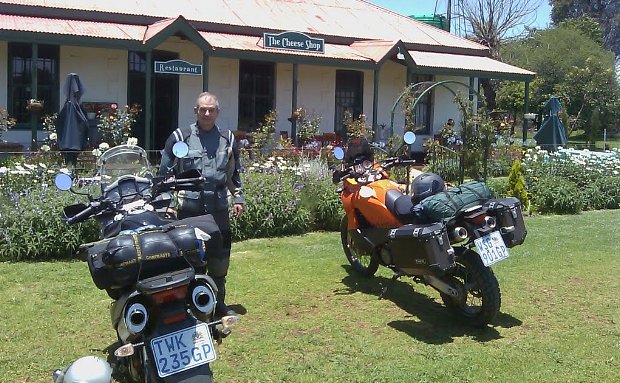 Valley of the Rainbow Fly Fishing Estate and Wilderness Retreat welcome you to experience our Country Outrides. We share your passion for motorcycles, nature, open spaces and South African hospitality and inspired us to share, with you, the unknown Mpumalanga Highlands Country roads.
Your base is Valley of the Rainbow Tented Camp, a short 2½ hour drive from Gauteng.
We offer affordable accommodation in four 4 sleeper and one 2 sleeper tents.
Follow our circular route and visit Tonteldoos, a typical country town, Veloren Vallei, a Ramsar conservation area and Dullstroom.
Traversing vast open landscapes and remote locations for a day can leave one rather hungry and thirsty.
Join us in our boma under the galactic highveld skies with steaks and lamb chops sizzling on an open fire.
Salads, Cold drinks and Ice are always available.
You will experience personal attention to detail and our friendly staff are always available to lend a hand
Traveling the open country roads is the antidote for the city quandary, it moves the soul and brings the open landscapes into perspective.
See nature, hear the silence, smell the fresh air, ride gravel roads through ancient landscapes, through fields of grass, mountain passes and National Parks.
View wildlife, meet the inimitable village characters of the lost little towns on the escarpment.