Abseiling Experience 19 August 2023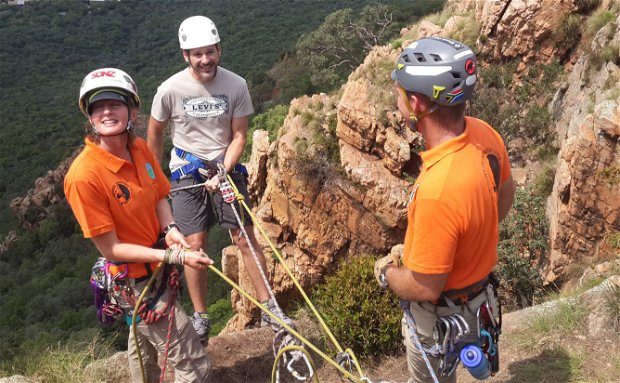 Experience the Witpoort cliffs above the valley and take in the gorgeous views from the top of the mountain. Harnessed in you will be under the careful guidance of qualified guides. Lean back over the edge and descend cliffs that loom over the valley and the Witpoort river.
ABSEILING EXPERIENCE 19 AUGUST 2023
Click on the BOOK NOW BUTTON to book your space 
Abseiling used to be an activity only used by an elite few adventurers and madmen mainly in the sphere of mountaineering. Now everyone can experience the heart stopping moment of stepping backwards over a precipice in a safe and controlled way that is fun for the whole family.
Abseiling is just one of the many adventure activities to be enjoyed at Valley of the Rainbow Fly Fishing Estate and Wilderness Retreat.
Organize a group of ten or more like minded adventure seekers and book your weekend experience at Valley of the Rainbow.
Contact us and we will contract the Valley Nature Bus to transport you from Johannesburg to our valley and back.