Fly Fishing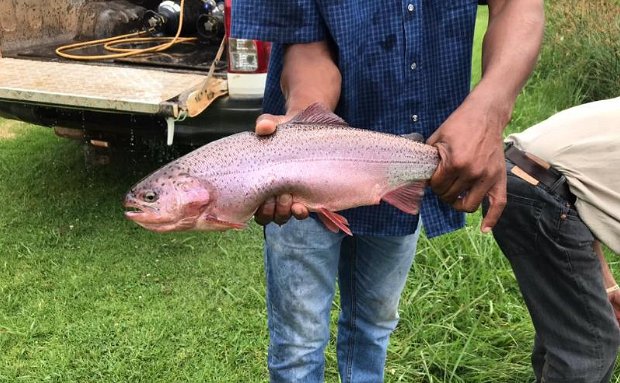 We have three trout dams stocked with rainbow trout and in the winter months we stock pools in the river (summer river is in flood and not suitable to fish).
We also have the dam below the tented chalets for bass fishing (kids can fish from jetty with bass rods and lure)
We stock our dams every 3 months and on request can provide you the dates that you can co-ordinate your visit with the stocking. Also see our stock data below
Our policy is catch and release with a barbless hook and there is no costs if you use our accommodation
If you wish to take the fish the tariff is R280 per kilogram for rainbow and R350 per kilogram for brown trout
There are no bag limits, but we inform all guests how to correctly handle the fish correctly when fishing catch and release and if not done they must purchase the fish
Wading allowed but must not disturb other fly fishers
Only fly-fishing rods and flies allowed
We have rods and nets for rental and a selection of flies that is suitable for our dams and available for sale
The best accommodation for fly fishers is the luxury Mill rooms as they are located on the dams (walk out and fish)
We also will announce our fly-fishing clinics and competitions for 2023 soon (follow promotions on our website)
We provide fly fishing lessons for beginners free but only for guests booked in our accommodation

Our Dam and River Operational Procedures
Our dams are gravity fed by the river and in the summer months with rains the river water becomes murky.
For most of the summer months we use the top dam (nearest the Manor House) as a sediment dam and channel water directly into the river
This keeps the middle and lower dam clear for fishing during the summer months
We therefor stock the middle and lower dams in the summer months
During the winter months the water is crystal clear and we stock dams as follow
Top dam 800 gram average (high numbers above 50)
Middle dam 1 kilogram average (medium numbers between 30 and 50)
Lower dam 1.5 kilogram (low numbers below 30)
We stock the river pools with 800 gram average rainbow trout during the winter months
To manage the exotic grass invasion we follow the following management procedures
First 3 months of each year we empty the dams consecutively from the top dam to the bottom dam (only remedy to keep exotic grass under control)
During the first 3 months of the year there may be times when one of the dams are empty, but 2 dams will be available for fishing
Stock Data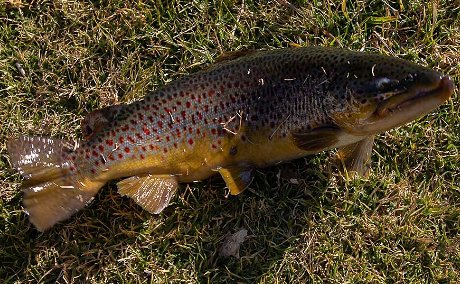 Stock Middle Dam December 2021
We have stocked the middle dam with 1 kg rainbow trout (number 35).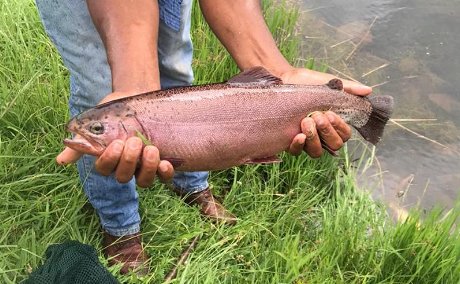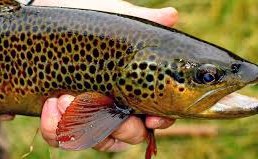 Stock Top Dam February 2022
We have stocked the Top Dam with 800 gram to 1 kilogram live trout (Number 70)